FANTASTIC...anyway you've got the United States of America Democratic party to spend time on
I am not sure who or how you think is someone going to take down a international crime syndicate
Deputy Fife?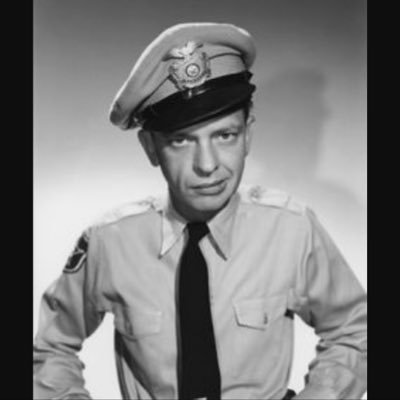 or maybe you don't care if you are ruled by the mafia...it is really not an option for me
have you ever had to live under the control of the mob? probably not but I have personal experience....it is no fun
who would you want to help you if you had been kidnapped? or your child had been kidnapped or your mother's killer was on the loose? Or you were being held as a sex slave?
you tell me who has the capability to take down an illegitimate U.S. president.....Sergeant Preston of the Yukon?
See I live in the U.S. it is personal for me to have a mob family running this government
I've posted the many evils of the FBI in my day but who am I gonna call to take down a criminal president that is in bed with a foreign country? Ghost Busters?
grow up!
Judge Amy Berman Jackson seems tired of people trying to use criminal dockets as a soapbox.

By the end of the House testimony, Giuliani had sent The Daily Beast fourteen texts over six hours—an ad hoc form of rebuttal that was indicative of how Cohen's blockbuster testimony had pushed broader Trumpworld to a point of near hysteria."
'RAT'

Rudy Giuliani and Trumpworld Raged as 'Career Criminal Liar' Michael Cohen Spilled Secrets

It was former Trump fixer Michael Cohen's turn in the barrel on Wednesday.

Asawin Suebsaeng,

Will Sommer

02.27.19 9:40 PM ET

Photo Illustration by Lyne Lucien/The Daily Beast/Getty

As Michael Cohen, the president's former fixer-turned-Trumpworld pariah, spent hours on Capitol Hill Wednesday recounting his old boss's penchant for corruption and deceit, Donald Trump's current lawyer, Rudy Giuliani, took notes.

Sitting alone, watching live coverage of Cohen's testimony on TV, the former New York City mayor dashed off insta-reactions to reporters via text. The messages were a form of real-time rapid response with a dash of character assassination—an attempt to diminish the man who was speaking before millions, threatening the president of the United States.

"He is a career criminal liar," Giuliani wrote of Cohen at one point. "He is demonstrably unable to tell the truth."

"[I] just pointed out the numerous articles saying he and his father-in-law were alleged to be associated with organized crime," Giuliani added, defending his salvos against Cohen's family. "Also they allege there were allegations about his wife. If there was a threat then [it was] not from President [Trump] or me but if true from organized crime."

Not that Cohen was kind to Giuliani. In his opening remarks to the House Oversight Committee, Cohen referred to Giuliani derisively as Trump's "TV lawyer."

TV lawyer or not, Giuliani expressed shock at Cohen's admission that he taped Trump several times when he was working as Trump's counsel.

"I never heard of a lawyer surreptitiously taping his client to whom he now claims he was loyal," Giuliani texted, unprompted, roughly an hour and a half after Cohen's statement. He went on to allege that Cohen could have "doctored" recorded audio of a conversation with Trump—a theory the president trotted out on Twitter last year.

RELATED IN POLITICS

Rep. Matt Gaetz (R-FL) speaks with the media about the memo released by the House Intelligence Committee in Washington, U.S., February 2, 2018. REUTERS/Aaron P. Bernstein - RC17054D2F30

Trump Ally Matt Gaetz Appears to Threaten Michael Cohen

Florida State Bar Investigating Matt Gaetz Over Cohen Threat

Michael Cohen, former attorney for President Donald Trump, is sworn in before testifying to the House Oversight and Reform Committee hearing on Russian interference in the 2016 election on Wednesday, Feb. 27, 2019.

Cohen Made Trump Look Like a Gangster

"Also there are a number of people who can testify that [Michael Cohen] was relentlessly seeking a government position and was very upset he did not get one," Giuliani wrote, contradicting Cohen's testimony that he wasn't seeking a job in the Trump White House. "Another area of provable perjury."

By the end of the House testimony, Giuliani had sent The Daily Beast 14 texts over six hours—an ad hoc form of rebuttal that was indicative of how Cohen's blockbuster testimony had pushed broader Trumpworld to a point of near hysteria. Faced with an insider revealing the president's secrets, everyone from Trump's closest advisers and friends to the backbencher Republicans in Congress responded by throwing everything they could at the apostate.

With the president mostly occupied by his overseas summit, he had by Wednesday night tweeted and commented only sparsely about his longtime fixer and legal pitbull. Trump's pals, however, picked up the slack stateside.

On Tuesday, Rep. Matt Gaetz (R-FL), a close ally of President Trump's, tweeted at Cohen's personal Twitter handle, "Do your wife & father-in-law know about your girlfriends? Maybe tonight would be a good time for that chat. I wonder if she'll remain faithful when you're in prison. She's about to learn a lot..."

After being called out by lawmakers including Speaker of the House Nancy Pelosi, Gaetz apologized. By Wednesday, the Florida Bar had opened an investigation into whether Gaetz violated professional conduct rules in threatening Trump's ex-fixer, as The Daily Beast reported.

Like Giuliani and Gaetz, House Republicans on the oversight committee made things as personal as they could push it for Cohen.

GOP lawmakers grilling the president's former lawyer Wednesday uniformly painted him as a disgruntled former employee trying to make a dishonest buck, with several pressing him on whether or not he will try to land a lucrative book or movie deal when the dust settles or after his prison days are over.

Reps. Jim Jordan (R-OH) and Jody Hice (R-GA), suggested, without evidence, that billionaire Democratic donor Tom Steyer had somehow played a role behind the scenes for Cohen's hearing or paid for his legal fees. This was also echoed by talk radio host and Trump cheerleader Rush Limbaugh who said, "one of the Democrat donors that's heavily involved in orchestrating this whole thing today is Tom Steyer, who is a Democrat billionaire from California who is a gigantic participant in the worldwide man-made climate change hoax." (Steyer tweeted during the hearing that he had never paid for Cohen's legal fees.)

During his Capitol Hill testimony, Cohen also made explosive allegations against those in Trump's inner circle, including Trump's personal attorney Jay Sekulow, who, Cohen claimed, had reviewed in advance and edited his previous statement to Congress in 2017. In that testimony Cohen lied about the timeline of behind-the-scenes efforts during the 2016 election by Trump and his business to build a Trump Tower Moscow.

On Wednesday evening, Sekulow told The Daily Beast that Cohen's claim is "completely false." When asked to clarify if Trump attorneys had altered any part—not just the Trump Tower Moscow segment—of Cohen's past statement to Congress, Sekulow declined to comment, stating he is "only" responding to Trump Tower Moscow allegation.

John Dowd, former personal attorney to President Trump, similarly claimed to The Daily Beast that Cohen's assertion that Trump's outside counsel edited the statement is "False!"

The effort to cast Cohen as a sniveling, backstabbing, self-centered, lying coward who will stop at nothing to reduce his prison sentence was echoed from the dais of the committee to outside political groups and conservative talk radio helmed by the likes of Sean Hannity and Rush Limbaugh.

"Why would anybody let this man testify, and put his life in even further jeopardy?" Sean Hannity, a Fox News star and close friend of the president, said on his radio show. Hannity used to secretly receive legal advice from Cohen, a fact that was revealed last year.

The Republican National Committee taunted Cohen, one of the RNC's former deputy finance chairs in the Trump era, by blasting out a video it produced telling Cohen to "HAVE FUN IN PRISON!" America First Action, a Trump-boosting super PAC, sent out its media surrogates to trash Cohen.

Others claimed that the hearing was meant to distract from President Trump's achievements. Appearing on Hannity's radio show, former House Speaker Newt Gingrich, who still informally advises Trump, claimed the hearing was an attempt to draw attention away from the president's meeting with North Korean dictator Kim Jong Un in Vietnam this week. "The Cohen hearing was specifically planned to stop the coverage and step on the president," Gingrich alleged.

Of course, the president's general absence in the pile-on shouldn't be mistaken for indifference. One source close to the president recalled a conversation in recent weeks in which Trump loudly lambasted Cohen as a "rat" three times over the course of less than two minutes of conversation. The conversation, originally, had nothing to do with Cohen.

Still, Trump's West Wing appeared to take something of a backseat to stage-managing the GOP-wide campaign to crush Cohen. By Wednesday evening, three Trump surrogates said they had yet to receive guidance from the White House on attacking Cohen.

Former Rep. Jack Kingston (R-GA), a Trump surrogate who has also been a friend of Cohen's, said he had received "none" in terms of official guidance, but shied away from going scorched earth on Cohen.

"I feel sorry for [Michael]," Kingston continued, striking a sympathetic tone. "To both sides he became an expendable pawn in a reckless chess game. His back was slammed against the wall by the [Robert] Mueller [and also New York] prosecutor thugs who stuck a long sentencing barrel down his throat if he didn't sing their tune."

—With additional reporting by Erin Banco

https://www.thedailybeast.com/rudy-giul ... ia=desktop
Cummings: House Oversight will seek interviews with Trump Jr., Ivanka

Zachary Basu1 hour ago

Ivanka and Donald Trump Jr.

Ivanka and Donald Trump Jr. at their father's inauguration. Photo: Win McNamee/Getty Images

House Oversight Committee Chairman Elijah Cummings (D-Md.) said Thursday that the panel will seek to interview several of the people that Michael Cohen mentioned during his six-hour testimony, including President Trump's children Don Jr. and Ivanka, as well as Trump Organization CFO Allen Weisselberg.

Why it matters: Cohen testified that he believes Trump Jr. and Weisselberg signed one of the $35,000 checks reimbursing him for a hush money payment to Stormy Daniels, which he provided to the committee as part of his testimony. Cohen also claimed that he briefed Trump Jr. and Ivanka about Trump Tower Moscow approximately 10 times, though Trump Jr. testified to the Senate Intelligence Committee in 2017 that he was only "peripherally aware" of the project.

The big picture: Cummings told reporters the committee would "take a look at" all of the names that Cohen brought up during his testimony, and that they have "a good chance of hearing from us — at least an interview," per Politico.

Other names that Cohen mentioned include Trump's longtime assistant Rhona Graff, now-indicted adviser Roger Stone, former campaign manager Corey Lewandowski, personal Trump attorneys Jay Sekulow and Rudy Giuliani, and several others at the Trump Organization.

https://www.axios.com/house-oversight-c ... 0922b.html